Jazz Music Afficianodos
For jazz music fans, the festival season in France is a dream come true. Imagine attending the Cannes or Marseille Jazz Festivals featuring some of the best jazz musicians worldwide. However, if the birth of jazz fascinates you, you'll be thrilled to know jazz in France has roots dating back to the United States during the 1920s. You'll experience the legacy of Sidney Bechet, the jazz clarinetist and saxophonist who spent his final years in France. Furthermore, you will learn about the 369th Infantry Regiment (Harlem Hellfighters), an all-black infantry unit that fought alongside the French during WWI. The 369th Regiment "Hellfighters Band" introduced jazz to the French during their time there. And to this day, jazz remains a unique cultural connection between France and African American cultures. For more on Jazz culture, also read "A Traveler's Guide to Marseille's Diverse Culture: Exploring Black Heritage, Ancient History, Jazz, Food, and Wine".
France is well known for its wine culture, offering some of the world's most elegant and sophisticated wine regions. For wine lovers, taking a French river cruise means indulging in delicious French wine as you cruise through the Rhône or explore the world-famous winemaking region of Bordeaux. In addition, you'll have the once-in-a-lifetime opportunity to visit vineyards and indulge in wine tasting in Provence, a wine lovers' paradise. Provençal Rosés, often described as summer in the bottle, offer a fruity palate that is both refreshing and captivating.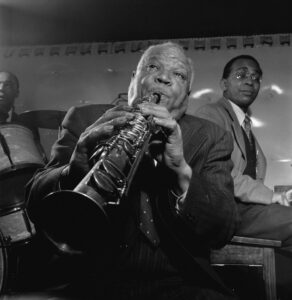 Sidney Bechet, Freddie Moore,
Lloyd Phillips (Gottlieb 00521)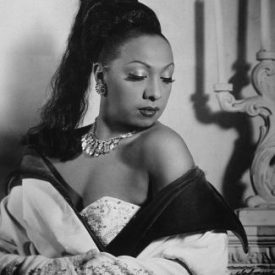 Josephine Baker 1950, 
creative commons
Black History Enthusiasts
For Black History enthusiasts, visiting France is an emotional and enriching experience. The Harlem Renaissance brought US Black Culture to France in the early twentieth century. The Harlem Renaissance was a significant cultural movement (1918-1937), in African American literary history, particularly in the creative arts. It aimed to transform the African American experience through art and challenge negative stereotypes imposed on them by society. It had a profound impact on the cultural landscape of the time, and its influence can still be felt today.
Josephine Baker, a Hollywood icon, became an overnight sensation in Paris with her banana skirts and groundbreaking performances. But she was much more than a performer. Josephine Baker was also a philanthropist, a civil rights activist, and a spy for the French Resistance during WWII. Traveling through France, you'll follow Josephine Baker's footsteps and admire the legacy of one of the most influential black performing artists of the 20th century. From Montmartre in Paris to the Roman amphitheater in Orange, France bears witness to the contribution of black people all over.
If your idea of a bucket list trip is to enjoy the "good life," a French river cruise is a trip for you. You'll enjoy gourmet dining and pampering onboard services that range from spa treatments to exclusive live performances and insider luxury experiences. The city of lights, Paris, is a paradise for luxury travel; the city offers many culinary delights, world-class hotels, and high-end shopping districts, so be spoiled for choice.