Planning for your dream vacation can be so exciting — where you're going to stay, what you'll see, the shows you'll take in, and all the amazing food you'll eat. Here's a list of everything you need, plus practical tips on how to keep everything organized, safe, and accessible.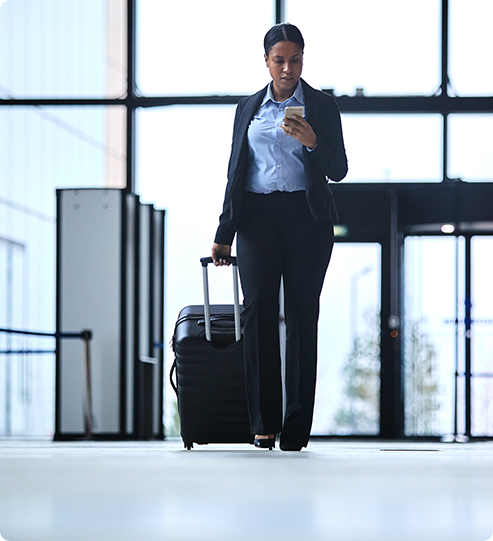 But Are Your Travel Documents
In Order?
As a result of the COVID-19 pandemic, we are living in unprecedented times. Many industries have been impacted. Out of all the impacted industries, travel has been impacted the greatest.  How we, interact with each other on a daily basis has changed dramatically. Social distancing and quarantines have become the new norm. While countries have slowed the spread of the virus by instituting closed borders, shutdowns, and isolation policies, this virus has not been eradicated…. yet.  The best we can do at this time is Stay Wise, Stay Calm, And Look Ahead.
Right now nations are beginning to relax restrictions in order to restart their economies. However, travel will look very different than it did before the pandemic. Hotels, restaurants, theme parks, and other travel suppliers will be implementing enhanced cleanings, touch-less registration, social distancing, and other methods. And it looks as though airlines and cruise lines will be requiring passengers and staff to wear face coverings (masks). I dare to say, resorts and hotels will follow suit.
It would be an understatement to say that things are constantly changing. By the time we are actually able to travel somewhere, things may look totally different than anything I have mentioned here at the time of this post.  However, It looks like we may soon be able to travel to select locations, whether that be domestically or internationally.
When you able to book an international trip, here is a list of documents you need to have to embark on your journey:
Your passport. This is the big one. Make sure it hasn't expired and is within six months of being expired. And don't forget passports for your kid(s)!

It is highly recommended that you get a passport to travel anywhere outside of the United States even if you are going on a cruise. Yes, you may go on a closed-loop Caribbean cruise from the US with a birth certificate and state-issued ID.  However, if you were for any reason not able to get back on your cruise ship while visiting a destination, whether that be for illness or injury, you will not be allowed to fly back to the US without a passport.
It is highly recommended that you apply for a passport now. Government offices are currently closed but are planning to open at some point in the near future. As you can expect, there will be processing delays.

Any visas that can be acquired in advance, including those for countries you'll only be traveling through. If you can't get a visa in advance, bring the letter from the consulate stating that your visa will be granted upon your arrival (the UAE and Oman are two countries that don't issue visas outside their countries, for example).
A copy of the picture page of your passport, and extra passport photos.
Your airline miles card
A copy of your itinerary
Originals and paper copies of your tickets (plane, train, bus, etc.) and confirmation numbers (hotel reservations, car rental, etc.) and all contact info for these companies.
Travel insurance card and accompanying information.

It is highly recommended that you purchase travel insurance. Travel insurance will protect your travel investment in cases of unforeseen circumstances which will prevent you from taking or completing your trip.
Travel insurance typically will not cover natural disasters or pandemics such as the Coronavirus. Those events are considered unforeseeable acts.  You may purchase Cancel for any reason insurance for maximum protection. Please check with your insurance agent to understand the terms of each policy.

Guidebook for the countries you are visiting and maps of your driving route — plus discreet city maps if you'll be exploring a new city.
If you use traveler's checks, bring a copy of your check register. (Tip: Ask your bank if you can use your US debit card at cash machines in the country you are visiting.  In some cases, withdrawing cash may be easier and less expensive than cashing traveler's checks.)
Contact info for all the people you would want/need to contact in case of an emergency (including me!). Don't forget the numbers of the consulates where you'll be staying. All these numbers can be stored in your phone, as well — simply designate a consistent label for them (like "France 2017") for easy access, and they can be easily deleted when your trip is done.
Copies — front and back — of any credit cards you'll be taking with you.
Your Yellow (Immunization) Card
Your CDC COVID–19 Vaccination Card (Download the Pandemic Travel-Prep Checklist)
A Negative COVID-19 Test (Download the Pandemic Travel-Prep Checklist)
Your driver's license (Real ID). In 2005 the US Congress passed the REAL ID Act in response to the terrorist attacks on 9/11. This law requires that the Federal Government "set standards for the issuance of sources of identification, such as state-issued driver's licenses. This law prohibits Federal agencies from accepting for official purposes licenses and identification cards from states that do not meet these standards.  These purposes are:
Accessing Federal facilities (TSA Checkpoints)
Entering nuclear power plants
Boarding federally regulated commercial aircraft

The deadline to get a REAL ID-compliant ID or driver's license has been extended to May 3, 2023.
Look for a star in the upper right corner of your state-issued ID.
Check with your state for specific requirements to get a REAL ID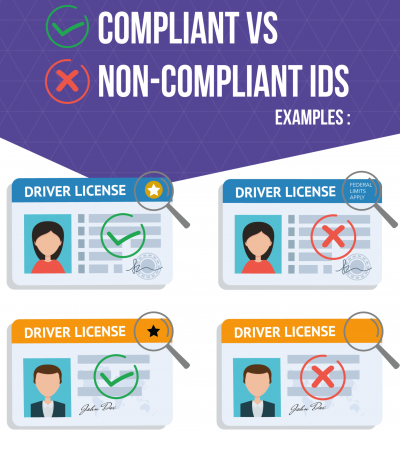 Once You Gather Everything You Need
When you've assembled all the essential documents/copies, the first thing you should do is check to make sure your name appears the same on all documents. This may seem like a small thing, but it can be a big hassle during travel if your names don't match.
Next, scan the papers and send them in an email to yourself and to your emergency contact(s).
In addition, you can carry a USB card with encrypted copies of all these images — so even if it gets stolen, no one could access the documents without the master password. You can keep this USB card in a tiny, discreet pocket, along with some extra cash — an absolute last resort in the extremely rare event that you lose everything.
Choose a family member or close friend who will be your representative while you're away and who can have access to major accounts if needed. This way, you have a trustworthy contact available any time, and there is someone who always knows where you are.
Store copies of your major travel documents (passports, tickets, reservations, etc.) in a waterproof plastic zip bag and in a separate piece of luggage from the originals. It's stressful enough to have your passport stolen — but having it stolen from the same bag where all the copies are is even worse. When you're out sightseeing, always carry the essential documents on your person, ideally in a waterproof carrier that can be worn under your clothing.
Travel With Confidence!
Once you get all this info in order, you can travel with confidence, knowing you're covered in the event of the unexpected. And — bonus! — you'll have laid the groundwork for future trips.
To start planning your trip today, contact me by clicking here.  and get on my calendar for  Courtesy Dream Getaway Design Session. It's a 15-minute phone call. I will be happy to answer any travel questions you may have. I look forward to hearing from you!
– Priscilla, CEO, Cilla Travel