Caribbean Cruise Fundamentals
UPDATE: 1st published January 1, 2019
What can be more adventurous than traveling on a cruise that provides you with all of the luxuries that you would love to enjoy? If you're looking to book a cruise, contact Cilla Travel today!
You may take a cruise to celebrate a special moment or occasion. For a couples getaway, a Caribbean cruise can take you to a romantic location and be an enjoyable getaway with lots of activities and sights to see. Cruises are also among the best means to enjoy the holidays with family members and friends. Whichever cruise you settle on, attempt to streamline your travel plans as much as possible. Consult your travel professional for assistance.
If you are a gambler, you may wish to investigate onboard casinos onboard each ship. Food and non-alcoholic drinks are compensatory on a cruise, but alcoholic beverages are sold on board at an additional cost.
That being said, in order to book a cruise independently, guests need to be 18 or older. Some cruise lines require that guests below the age of 21 be accompanied by someone who's at least 25 years old. And they must share the same cabin or stateroom.
1. Shore Excursions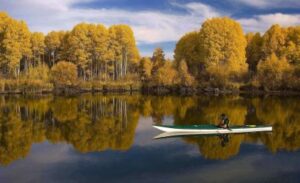 A cruise can be the means to experience your best vacation getaway ever! If you're planning a Caribbean cruise, choosing shore excursions isn't always cut and dry. Whether you're searching for cruises departing from your home city or your favorite port city, Cilla Travel has got you covered. A cruise can provide you with the greatest vacation package ever! So take the stress out of searching endlessly online for the right cruise and vacation package. Let Cilla Travel help find your best vacation. Also, check out Labor Day Carnival Cruise Deals!
The Caribbean islands provide a number of excursions to choose from. Many of the islands demonstrate the influence of colonization. Certain excursions will offer you a glimpse into the past and allow you to experience the culture. Cozumel, Mexico is an established old cruise port, offering cruise guests a wide variety of tours and excursions. Cruise line Royal Caribbean International is known for offering a wide selection of shore excursions.
Arranging a cruise may be a confusing experience in the event that you've never been on one before. Longer cruises generally permit you to port at several distinct locations, giving you the opportunity to explore many locations in a particular region. There are many cruises to pick from depending on what type of experience you desire. Although there are lots of cruises available to many destinations, the Caribbean still remains a favorite place to sail to for a cruise vacation.
A number of the cruises will stop near resorts. You may get access to and may get the opportunity to delight in the property while you're there. Once you receive the ideal cruise, you should research the ship. Most Cruise lines provide brochures, pictures, and some videos of their ships.
2. Lifestyle
Budget-Friendly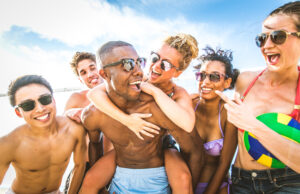 Despite the qualities of the common cruise ship, some people are still looking for the least expensive options.. The best budget cruise lines are Carnival and Norwegian cruise lines. These lines offer the best bang for your buck by offering a slew of promotional fares and deals all year round. They offer a variety of onboard activities and excursions that appeal to a wide range of people looking to save money and have major fun!
Family Oriented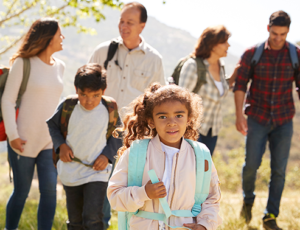 The Disney Cruise Line caters to families with small children. There are lots of activities, and as you can imagine, lots of Disney entertainment is featured on the ship and a private tropical island. Royal Caribbean International offers lots of fun and activities to families who have teens and tweens. They excel at providning entertainment such as Broadway shows and musicals. They also have indoor rock climbing and bumper cars onboard.


Luxury Cruises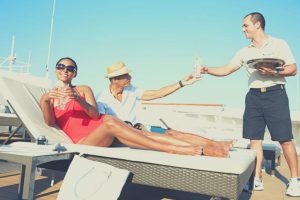 Regent Seven Seas Cruises is the top luxury cruise line that offers excellent dining and service. They offer the world's first all-suite, all-balcony ship, the Seven Seas Mariner. Everything is included, from flights to excursions, fine wines, and gourmet restaurants.
Viking Ocean Cruises also offers complimentary excursions. Viking is all-inclusive with the best cultural experiences plus the ability to customize. Viking also offers promotional Air packages add on's which make Viking very appealing. Silversea Cruise Line is also a luxury cruise line that appeals to the more mature traveler.
Couples Cruise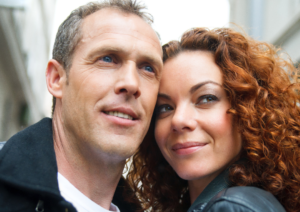 Windstar Cruises was rated #1 for Romance in 2016, 2017 and 2018! Windstar offers smaller vessels with a casual yet elegant style. They offer an intimate setting on masted ships or yachts, traveling to destinations that larger ships cant get to. Enjoy island hopping to private beaches and hidden harbors.
Sailing Solo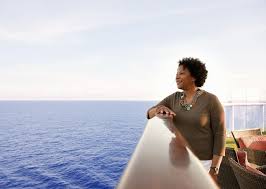 Norwegian Cruise Lines was actually the 1st to reach out to solo travelers and offer studio cabins. Norwegian features a Studio Complex and Lounge which is a shared living room space where single travelers can enjoy planned events designed for guests cruising solo. Holland America Line is known for catering to guest who prefer to cruise solos. Holland's Single Partners Program offers tons of activities that dont require a partner. They host onboard events for singles. Ships the Koningsdam and Nieuw Statendam (Holland's newest ship) feature studo cabins.


Mature Cruisers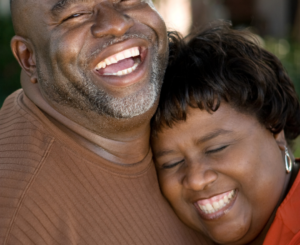 Silversea Cruises boasts of ultra-luxury ships with super personalized service. Silversea is the ultimate all-suite, all-inclusive cruise line that appeals to mature guests (age 50+). Ships sail to both mainstream and exotic locations.
3. Dining
Generally, you're assigned a dining room and a table number at a specific time in which you sit every day and interact with the same server most of the time. Carnival is well-known for its great cuisine and multiple dining choices. All Carnival ships have a couple of non-smoking principal dining rooms together with casual speedy food or buffet-style eateries and smaller alternative restaurants that demand a reservation and an additional charge. The ship provides 24-hour room service, that can range from basic continental-style breakfast fare to simple sandwiches and desserts.
The Disney Cruise Line provides a rotational dining assignment that guarantees a minimum of one meal served at any one of their three chief restaurants. It operates throughout the year, so check the weather by destination during the time you intend to travel.
4. The Cruise Ship
Cruise ships generally have lots of fun features. Carnival ships in particular, are famous for their over-the-top interior design. This is evident with the newest ship called the Carnival Mardi Gras which features the 1st roller coaster at sea! Carnival cruise ships supply the very best value at sea and a whole lot of fun!
Every ship carries a variety of branded souvenirs for passengers to buy. Some ships feature libraries and employ full-time librarians. A few Royal Caribbean ships are known for having a 23-foot-tall glass chamber, which when you enter, you feel as if you're skydiving.
Many cruise ships have a brig or jail cell reserved for unruly guests. Its usually just a little room. But you've really got to do something pretty bad to warrant spending time in the brig. Most cruise lines perform thorough background checks on each and every one of their cruise counselors and staff.
5. Environmental Concerns
Because the cruise business is an oligopoly, there's potential for predatory pricing. The cruise business is beginning to boom in the Asia market, particularly in China thanks to a growing middle class that is 109-million strong. With over 200 cruise ships at sea, it's well-known that the cruise business is among the largest polluters of our oceans.
Conclusion
Finding the ideal cruise deals can be quite tricky and time-consuming. Find a travel agent who can help you do all the research and legwork for arranging your trip. A travel professional can also help you find a great deal!